Here you are.  Hello.  I'm a writer and researcher, and a digital immigrant – there's no going back, Grasshopper (the grasshopper is a symbol of happiness, abundance, creativity, and generally good things across a number of cultures so it can't do us any harm to so name ourselves – it's an invitation to the universe to send us light matter as opposed to the dark, oozy stuff).
So, Grasshopper, I research topics relating to my writing, and I write about:
Oh, and I'll shamelessly plug my novels and other assorted creative productions from time to time – there's no time like the present:
My very first novel, A Mortality Tale, was republished by UQP in paperback after it was initially published by Allen and Unwin, and is now available on Amazon Kindle as well. It was shortlisted for both the Australian/Vogel and Miles Franklin Literary Awards. Yippee.
Click the cover image to go to Amazon and pick up your copy:
My third novel, Spawned Secrets, is now available as both an e-book and paperback from Amazon.
Click the cover image to go there:  .

You might also enjoy my newest short story, Kerry-Ann and the '82 Share House Blues, the tale of a 20-something woman in the 1980s learning the relationship ropes, and not a hint of Facebook or  Twitter in sight.  You can buy it at Amazon for your Kindle for a teeny .99¢, or get it here for free as a downloadable pdf.  I know, generosity is a strong suit here at ttf.
Click below to check it out: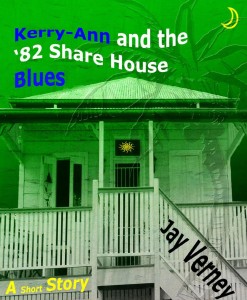 Coming soon: an e-version of my second novel, Percussion, which is available in paperback from UQP.
Check my Amazon Author page for a list of currently published works.  More to come.

Subscribe to our newsletter and get updates and good stuff